Puppies/Older dogs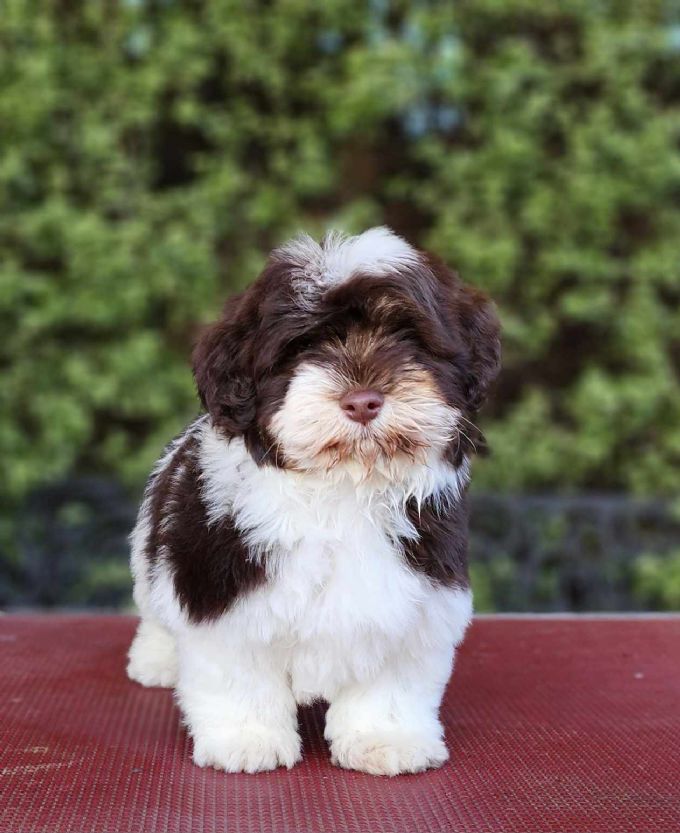 Puppies
At Edinglen our aim is to breed healthy, happy puppies.
Our dogs and all puppies bred by us, are registered Pedigree purebred's
with the ANKC (Australian National Kennel Council).

The ANKC is Internationally recognised and was established in 1958.
This is the ONLY registry of Pedigree dogs.
Ancestory of our dogs can be traced back to their country of origin,
and they can be exhibited at recognised dog shows all around the world
(i.e. Crufts & Westminster).
Other 'registries' which claim to have 'registered breeders', are
those breeders who do not meet the stringent requirements to be an
ANKC registered breeder.
Other 'registries' produce their own 'papers' and sell the puppies as purebred,
with no real proof that they are! They are generally breeding for profit,
and not the 'betterment of the breed'.

Our Bearded Collies are screened for health issues
that 'can' affect the breed before they are bred from:
they are Hip & Elbow scored, and screened for Collie Eye Anomaly.
Our Havanese are screened for health issues:
they are heart checked, eye tested & Patella scored.
They are also screened for: DEGENERATIVE MYELOPATHY; MULTIFOCALRETINOPATHY.
We usually breed when we are looking for a new show puppy for ourselves, and only when we can devote the time and money required to raise a healthy, happy litter.
Our puppies are NEVER left at home alone during their first 8 weeks of life.

A lot of hard work goes into planning each litter: researching pedigrees; talking with other breeders; and, assessing available stud dogs, with our primary aim being to breed healthy, happy puppies which excel in all disciplines and will give their new owners years of companionship and love!
We are passionate about our breeds and therefore will never breed dogs
with unstable/nervous temperaments!
When our puppies leave for their new homes, I want them to be confident, happy and full of bounce no matter whether they are destined for the show ring, a performance career, or simply to fulfil their role as a wonderful family companion!

Our puppies are micro-chipped, vaccinated, registered with Dogs NSW,
wormed and will have been house raised with lots of cuddles!!
They are socialised with other animals and children and will be used to
normal household noises.

Puppies come with a comprehensive information folder and a Puppy pack.
We offer 24 hour breeder support (31 years experience) for the lifetime of your new puppy, and offer a 'no questions asked' return policy for your puppy if the need arises.
To ensure that our puppies have a lifetime of love and care
we carefully screen potential new homes.
Every puppy born here is very precious to us and as such we will do everything
we can to ensure they only go to special homes
and that they are well loved and looked after throughout their lives.

Prospective new families must be prepared to make their new puppy part of the family,
not just a backyard accessory.
Beardies & Havanese DO NOT respond positively to being abandoned, alone, in backyards.
Puppies that are not sold as 'Show' prospects are registered on the limited register with Dogs NSW, which means that although the puppy is a registered purebred Bearded Collie or Havanese, the puppy cannot be shown or used for breeding. Puppies sold on the limited register can still compete in dog sports such as: Agility, Obedience, Flyball and Scent work.

We encourage all prospective owners to please visit these websites:

Beardies: http://beardie.net/hobo/description/bearded_collie_why_not.htm
Havanese: https://www.yourpurebredpuppy.com/reviews/havanese.html
https://www.dogzonline.com.au/resources/getting-started/working-with-a-breeder/11-questions-to-expect-when-applying-for-a-puppy

before purchasing your puppy!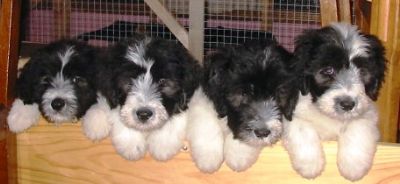 -----------------------------------------------------------------------------------------------------
Contact Details
Michele Lincoln & Julie Lyons
Yass, NSW, Australia
Phone : 0438 067 697 or 0407 961 777
Email :
[email protected]