-------------------------------------------------------------------------------------
Breeders of Australia's NO 1 Bearded Collie 2014, 2015 & 2016
**MULTI BIS AU CH Edinglen Starry Starry Night (AI)** ~ 2016
**MULTI BIS BISS SUP CH Edinglen Enchanting (AI)** ~ 2014 & 2015
AND

**NO 1 Bearded Collie Breeder 2015 & 2016**
EDINGLEN
-------------------------------------------------------------------------------------------------------------------------
Edinglen Bearded Collies are a small kennel
with a enviable reputation for
breeding world class quality Bearded Collies.
With over 20 years experience in the breed,
our aim is to breed beautiful Bearded Collies that not only conform
to the 'Breed Standard' but that are sound in both mind and body!
Thank you to all of those judges who have recognised the quality of our dogs,
their wonderful breed type, happy, stable temperaments and have
subsequently awarded them based solely on their merits!

We, as breeders, are guardians of the Bearded Collie and as such, we must endeavour
to preserve those characteristics which define our breed.
'Quality is never an accident; it is always the result of high intention, sincere effort,
intelligent direction and skillful execution; it represents the wise choice of many alternatives.'
~ William A. Foster.
-----------------------------------------------
'Edinglen' has bred 7 litters and is proud of our achievements so far -
3 Australian Supreme Champions
4 Australian Grand Champions
8 Australian Champions
2 Obedience/Agility/Jumping Champions
'Quality - not Quantity'
------------------------------------------------
9 X 'Best in Specialty Show' Awards
6 X 'Runner Up to Best in Specialty Show 'Awards
-------------------------------------------------
We are the owner/breeder/handler of Tasmania's
'2011 Contest of Champions' Winner
AU Supreme Ch Edinglen Unforgettable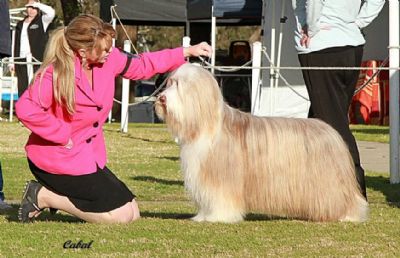 -------------------------------------------------
Our Beardies are fed and conditioned exclusively on

and are groomed and presented in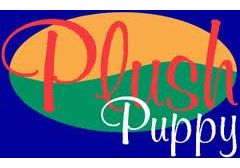 Contact Details
Michele Lincoln
Yass, NSW, Australia
Phone : 0438 067 697
Email :
edinglen1@gmail.com
258428 Visitors